This is Down the TBR Hole from Lost in a Story and I snagged it from Howling Libraries.
It works like this:
Go to your goodreads to-read shelf.
Order on ascending date added.
Take the first 5 (or 10 if you're feeling adventurous) books
Read the synopses of the books
Decide: keep it or should it go?
Keep track of where you left off so you can pick up there next week!
Current "to-read" shelf:  71 titles
Book 1:
Based on some of literature's horror and science fiction classics, this is the story of a remarkable group of women who come together to solve the mystery of a series of gruesome murders—and the bigger mystery of their own origins.
Mary Jekyll, alone and penniless following her parents' death, is curious about the secrets of her father's mysterious past. One clue in particular hints that Edward Hyde, her father's former friend and a murderer, may be nearby, and there is a reward for information leading to his capture…a reward that would solve all of her immediate financial woes.
But her hunt leads her to Hyde's daughter, Diana, a feral child left to be raised by nuns. With the assistance of Sherlock Holmes and Dr. Watson, Mary continues her search for the elusive Hyde, and soon befriends more women, all of whom have been created through terrifying experimentation: Beatrice Rappaccini, Catherine Moreau, and Justine Frankenstein.
When their investigations lead them to the discovery of a secret society of immoral and power-crazed scientists, the horrors of their past return. Now it is up to the monsters to finally triumph over the monstrous.
Date added to shelf: August 18, 2017
The judgement: KEEP
Book 2: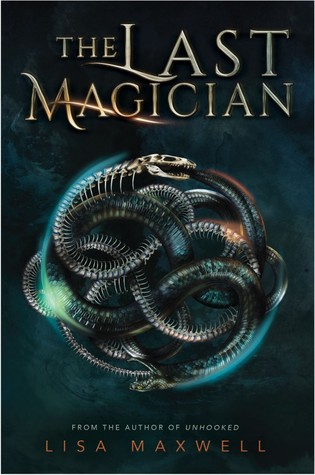 Stop the Magician. Steal the book. Save the future.
In modern-day New York, magic is all but extinct. The remaining few who have an affinity for magic—the Mageus—live in the shadows, hiding who they are. Any Mageus who enters Manhattan becomes trapped by the Brink, a dark energy barrier that confines them to the island. Crossing it means losing their power—and often their lives.
Esta is a talented thief, and she's been raised to steal magical artifacts from the sinister Order that created the Brink. With her innate ability to manipulate time, Esta can pilfer from the past, collecting these artifacts before the Order even realizes she's there. And all of Esta's training has been for one final job: traveling back to 1902 to steal an ancient book containing the secrets of the Order—and the Brink—before the Magician can destroy it and doom the Mageus to a hopeless future.
But Old New York is a dangerous world ruled by ruthless gangs and secret societies, a world where the very air crackles with magic. Nothing is as it seems, including the Magician himself. And for Esta to save her future, she may have to betray everyone in the past.
Date added to shelf:  August 18, 2017
The judgement: KEEP
Book 3: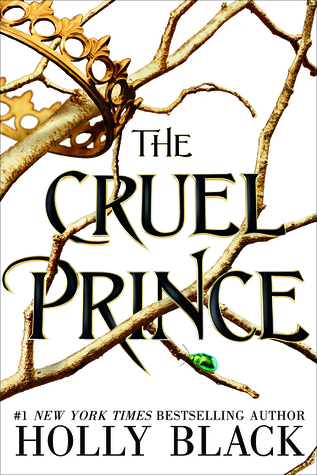 Of course I want to be like them. They're beautiful as blades forged in some divine fire. They will live forever.
And Cardan is even more beautiful than the rest. I hate him more than all the others. I hate him so much that sometimes when I look at him, I can hardly breathe.
Jude was seven years old when her parents were murdered and she and her two sisters were stolen away to live in the treacherous High Court of Faerie. Ten years later, Jude wants nothing more than to belong there, despite her mortality. But many of the fey despise humans. Especially Prince Cardan, the youngest and wickedest son of the High King.
To win a place at the Court, she must defy him–and face the consequences.
In doing so, she becomes embroiled in palace intrigues and deceptions, discovering her own capacity for bloodshed. But as civil war threatens to drown the Courts of Faerie in violence, Jude will need to risk her life in a dangerous alliance to save her sisters, and Faerie itself.
Date added to shelf:  August 18, 2017
The judgement: KEEP
Book 4: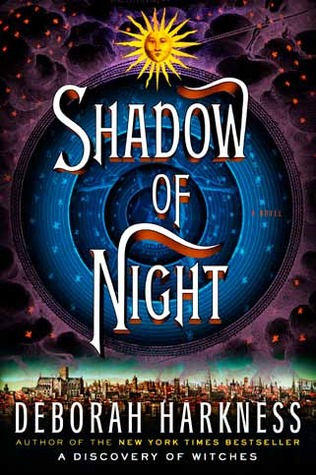 IT BEGAN WITH A DISCOVERY OF WITCHES.
Historian Diana Bishop, descended from a line of powerful witches, and long-lived vampire Matthew Clairmont have broken the laws dividing creatures. When Diana discovered a significant alchemical manuscript in the Bodleian Library, she sparked a struggle in which she became bound to Matthew. Now the fragile coexistence of witches, daemons, vampires and humans is dangerously threatened.
Seeking safety, Diana and Matthew travel back in time to London, 1590. But they soon realize that the past may not provide a haven. Reclaiming his former identity as poet and spy for Queen Elizabeth, the vampire falls back in with a group of radicals known as the School of Night. Many are unruly daemons, the creative minds of the age, including playwright Christopher Marlowe and mathematician Thomas Harriot.
Together Matthew and Diana scour Tudor London for the elusive manuscript Ashmole 782, and search for the witch who will teach Diana how to control her remarkable powers…
Date added to shelf:  August 18, 2017
The judgement: KEEP
Book 5:
Life for the young orphan Terence has been peaceful, living with Trevisant, the old Hermit in a quiet, isolated wood.
That is, until the day a strange green sprite leads him to Gawain, King Arthur's nephew, who is on his way to Camelot hoping to be knighted. Trevisant can see the future and knows that Terence must leave to serve as Gawain's squire. From that moment on, Terence's life is filled with heart-stopping adventure as he helps damsels-in-distress, fights battles with devious men, and protects King Arthur from his many enemies.
Along the way, Terence is amazed at his skills and new-found magical abilities. Were these a gift from his unknown parents? As Gawain continues his quest for knighthood, Terence searches for answers to the riddles in his own past.
Date added to shelf:  August 18, 2017
The judgement: KEEP
So, in all honesty, I will probably never delete any of these
books until I actually read them.  🙂
Have you read any of these?  Are they on your TBR?