1.
Dorothy Must Die
by Danielle Paige
I didn't ask for any of this. I didn't ask to be some kind of hero.
But when your whole life gets swept up by a tornado – taking you with it – you have no choice but to go along, you know?
Sure, I've read the books. I've seen the movies. I know the song about the rainbow and the happy little bluebirds. But I never expected Oz to look like this. To be a place where Good Witches can't be trusted, Wicked Witches may just be the good guys, and winged monkeys can be executed for acts of rebellion. There's still a yellow brick road – but even that's crumbling.
What happened? Dorothy.
They say she found a way to come back to Oz. They say she seized power and the power went to her head. And now no one is safe.
My name is Amy Gumm – and I'm the other girl from Kansas.
I've been recruited by the Revolutionary Order of the Wicked.
I've been trained to fight.
And I have a mission.
---
2.
Crooked Kingdom
by Leigh Bardugo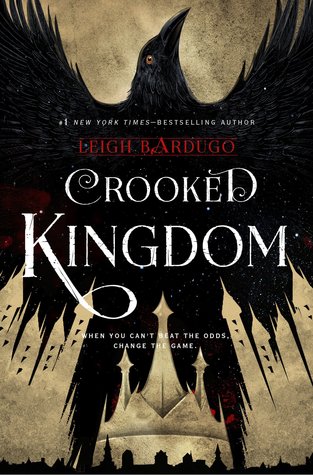 Kaz Brekker and his crew have just pulled off a heist so daring even they didn't think they'd survive. But instead of divvying up a fat reward, they're right back to fighting for their lives. Double-crossed and badly weakened, the crew is low on resources, allies, and hope. As powerful forces from around the world descend on Ketterdam to root out the secrets of the dangerous drug known as jurda parem, old rivals and new enemies emerge to challenge Kaz's cunning and test the team's fragile loyalties. A war will be waged on the city's dark and twisting streets―a battle for revenge and redemption that will decide the fate of the Grisha world.
---
3.
The Lightning Thief
by Rick Riordan
Percy Jackson is a good kid, but he can't seem to focus on his schoolwork or control his temper. And lately, being away at boarding school is only getting worse—Percy could have sworn his pre-algebra teacher turned into a monster and tried to kill him. When Percy's mom finds out, she knows it's time that he knew the truth about where he came from, and that he go to the one place he'll be safe. She sends Percy to Camp Half Blood, a summer camp for demigods (on Long Island), where he learns that the father he never knew is Poseidon, God of the Sea. Soon a mystery unfolds and together with his friends—one a satyr and the other the demigod daughter of Athena—Percy sets out on a quest across the United States to reach the gates of the Underworld (located in a recording studio in Hollywood) and prevent a catastrophic war between the gods.
---
4.
Twelve Mighty Orphans
by Jim Dent
More than a century ago, a school was constructed in Fort Worth, Texas, for the purpose of housing and educating the orphans of Texas Freemasons. It was a humble project that for years existed quietly on a hillside east of town. Life at the Masonic Home was about to change, though, with the arrival of a lean, bespectacled coach by the name of Rusty Russell. Here was a man who could bring rain in the midst of a drought. Here was a man who, in virtually no time at all, brought the orphans' story into the homes of millions of Americans.
In the 1930s and 1940s, there was nothing bigger in Texas high school football than the Masonic Home Mighty Mites–a group of orphans bound together by hardship and death. These youngsters, in spite of being outweighed by at least thirty pounds per man, were the toughest football team around. They began with nothing–not even a football–yet in a few years were playing for the state championship on the highest level of Texas football. This is a winning tribute to a courageous band of underdogs from a time when America desperately needed fresh hope and big dreams.
The Mighty Mites remain a notable moment in the long history of American sports. Just as significant is the depth of the inspirational message. This is a profound lesson in fighting back and clinging to faith. The real winners in Texas high school football were not the kids from the biggest schools, or the ones wearing the most expensive uniforms. They were the scrawny kids from a tiny orphanage who wore scarred helmets and faded jerseys that did not match, kids coached by a devoted man who lived on peanuts and drove them around in a smoke-belching old truck.
In writing a story of unforgettable characters and great football, Jim Dent has come forward to reclaim his place as one of the top sports authors in America today.
A remarkable and inspirational story of an orphanage and the man who created one of the greatest football teams Texas has ever known . . . this is their story–the original Friday Night Lights.
---
5.
Renegades
by Marissa Meyer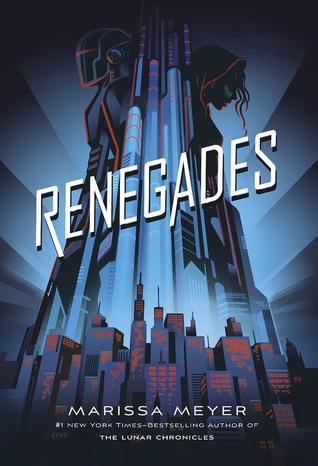 From #1 New York Times-bestselling author Marissa Meyer, comes a high-stakes world of adventure, passion, danger, and betrayal.
Secret Identities. Extraordinary Powers. She wants vengeance. He wants justice.
The Renegades are a syndicate of prodigies — humans with extraordinary abilities — who emerged from the ruins of a crumbled society and established peace and order where chaos reigned. As champions of justice, they remain a symbol of hope and courage to everyone… except the villains they once overthrew.
Nova has a reason to hate the Renegades, and she is on a mission for vengeance. As she gets closer to her target, she meets Adrian, a Renegade boy who believes in justice — and in Nova. But Nova's allegiance is to a villain who has the power to end them both.
---
6.
Pretty Fierce
by Kieran Scott
Kaia has been on the run her whole life. The daughter of professional assassins, she knows true danger—and she'll do anything to survive. After her parents vanished during a job gone bad, Kaia's spent the last year in hiding, trying to blend in as an ordinary teenager, and there's no one who makes her feel more normal or more special than her boyfriend, Oliver.
But when she's jumped by a hit man, and Oliver catches her fighting back, Kaia's secret is exposed. In a split-second decision, she flees the small town, taking Oliver with her. With professional killers stalking their every move, can Oliver and Kaia protect each other long enough to uncover the mysteries of her past?
---
7.
The Siren
by Kiera Cass
From Kiera Cass, #1 New York Times bestselling author of the Selection series, comes a captivating stand-alone fantasy romance.
Kahlen is a Siren, bound to serve the Ocean by luring humans to watery graves with her voice, which is deadly to any human who hears it. Akinli is human—a kind, handsome boy who's everything Kahlen ever dreamed of. Falling in love puts them both in danger . . . but Kahlen can't bear to stay away. Will she risk everything to follow her heart?
---
8.
Timekeepers:  How the World Became Obsessed with Time
by Simon Garfield
Time flies like an arrow, but fruit flies like a banana. The Beatles learn to be brilliant in an hour and a half. An Englishman arrives back from Calcutta but refuses to adjust his watch. Beethoven has his symphonic wishes ignored. A US Senator begins a speech that will last for 25 hours. The horrors of war are frozen at the click of a camera. A woman designs a ten-hour clock and reinvents the calendar. Roger Bannister lives out the same four minutes over a lifetime. And a prince attempts to stop time in its tracks.
Timekeepers is a book about our obsession with time and our desire to measure it, control it, sell it, film it, perform it, immortalise it and make it meaningful. It has two simple intentions: to tell some illuminating stories, and to ask whether we have all gone completely nuts.
---
9.
Looking for Dei
by David A. Wilson
Fifteen-year-old Nara Dall has never liked secrets. Yet it seems that her life has been filled with them, from the ugly scar on her back to the strange powers she possesses. Her mysterious father refuses to say anything about her origins, and soon, she and her best friend must attend the announcement ceremony, in which youths are tested for a magical gift.
A gifted youth has not been announced in the poor village of Dimmitt for decades. When Nara uncovers the reason, she uses her own powers to make things right. The decision sets her on a path of danger, discovery, and a search for the divine. In the process, she learns the truth about herself and uncovers the biggest secret of all: the power of broken people.
---
10.
The Seven Deaths of Evelyn Hardcastle
by Stuart Turton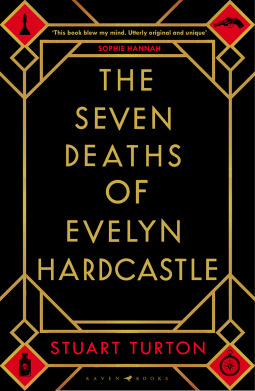 How do you stop a murder that's already happened?
At a gala party thrown by her parents, Evelyn Hardcastle will be killed–again. She's been murdered hundreds of times, and each day, Aiden Bishop is too late to save her. Doomed to repeat the same day over and over, Aiden's only escape is to solve Evelyn Hardcastle's murder and conquer the shadows of an enemy he struggles to even comprehend–but nothing and no one are quite what they seem.
Deeply atmospheric and ingeniously plotted, The Seven Deaths of Evelyn Hardcastle is a highly original debut that will appeal to fans of Kate Atkinson and Agatha Christie.
---
Have you read any of these?
Are you planning to?
Let me know in the comments
and thanks for stopping by.