Good morning!  Welcome to WWW Wednesday! This meme is hosted by Sam @ Taking On A World of Words.  Just answer the three questions below and if you have a chance, visit his blog and leave a comment with a link to your WWW.
The Three Ws are:
What are you currently reading?
What did you recently finish reading?
What do you think you'll read next?
---
What are you currently reading?
More than a century ago, a school was constructed in Fort Worth, Texas, for the purpose of housing and educating the orphans of Texas Freemasons. It was a humble project that for years existed quietly on a hillside east of town. Life at the Masonic Home was about to change, though, with the arrival of a lean, bespectacled coach by the name of Rusty Russell. Here was a man who could bring rain in the midst of a drought. Here was a man who, in virtually no time at all, brought the orphans' story into the homes of millions of Americans.
In the 1930s and 1940s, there was nothing bigger in Texas high school football than the Masonic Home Mighty Mites–a group of orphans bound together by hardship and death. These youngsters, in spite of being outweighed by at least thirty pounds per man, were the toughest football team around. They began with nothing–not even a football–yet in a few years were playing for the state championship on the highest level of Texas football. This is a winning tribute to a courageous band of underdogs from a time when America desperately needed fresh hope and big dreams.
The Mighty Mites remain a notable moment in the long history of American sports. Just as significant is the depth of the inspirational message. This is a profound lesson in fighting back and clinging to faith. The real winners in Texas high school football were not the kids from the biggest schools, or the ones wearing the most expensive uniforms. They were the scrawny kids from a tiny orphanage who wore scarred helmets and faded jerseys that did not match, kids coached by a devoted man who lived on peanuts and drove them around in a smoke-belching old truck.
In writing a story of unforgettable characters and great football, Jim Dent has come forward to reclaim his place as one of the top sports authors in America today.
A remarkable and inspirational story of an orphanage and the man who created one of the greatest football teams Texas has ever known . . . this is their story–the original Friday Night Lights.
---
What did you recently finish reading?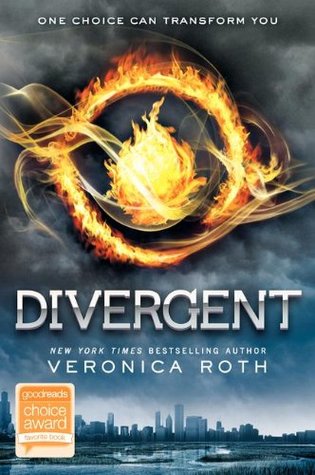 In Beatrice Prior's dystopian Chicago world, society is divided into five factions, each dedicated to the cultivation of a particular virtue—Candor (the honest), Abnegation (the selfless), Dauntless (the brave), Amity (the peaceful), and Erudite (the intelligent). On an appointed day of every year, all sixteen-year-olds must select the faction to which they will devote the rest of their lives. For Beatrice, the decision is between staying with her family and being who she really is—she can't have both. So she makes a choice that surprises everyone, including herself.
During the highly competitive initiation that follows, Beatrice renames herself Tris and struggles alongside her fellow initiates to live out the choice they have made. Together they must undergo extreme physical tests of endurance and intense psychological simulations, some with devastating consequences. As initiation transforms them all, Tris must determine who her friends really are—and where, exactly, a romance with a sometimes fascinating, sometimes exasperating boy fits into the life she's chosen. But Tris also has a secret, one she's kept hidden from everyone because she's been warned it can mean death. And as she discovers unrest and growing conflict that threaten to unravel her seemingly perfect society, she also learns that her secret might help her save those she loves . . . or it might destroy her.
---
What do you think you'll read next?
It began on New Year's Eve.
The sickness came on suddenly, and spread quickly. The fear spread even faster. Within weeks, everything people counted on began to fail them. The electrical grid sputtered; law and government collapsed—and more than half of the world's population was decimated.
Where there had been order, there was now chaos. And as the power of science and technology receded, magic rose up in its place. Some of it is good, like the witchcraft worked by Lana Bingham, practicing in the loft apartment she shares with her lover, Max. Some of it is unimaginably evil, and it can lurk anywhere, around a corner, in fetid tunnels beneath the river—or in the ones you know and love the most.
As word spreads that neither the immune nor the gifted are safe from the authorities who patrol the ravaged streets, and with nothing left to count on but each other, Lana and Max make their way out of a wrecked New York City. At the same time, other travelers are heading west too, into a new frontier. Chuck, a tech genius trying to hack his way through a world gone offline. Arlys, a journalist who has lost her audience but uses pen and paper to record the truth. Fred, her young colleague, possessed of burgeoning abilities and an optimism that seems out of place in this bleak landscape. And Rachel and Jonah, a resourceful doctor and a paramedic who fend off despair with their determination to keep a young mother and three infants in their care alive.
In a world of survivors where every stranger encountered could be either a savage or a savior, none of them knows exactly where they are heading, or why. But a purpose awaits them that will shape their lives and the lives of all those who remain.
The end has come. The beginning comes next.
---
What are your 3 W's? 
Let me know in the comments.