Good morning!  Welcome to WWW Wednesday! This meme is hosted by Sam @ Taking On A World of Words.  Just answer the three questions below and if you have a chance, visit his blog and leave a comment with a link to your WWW.
The Three Ws are:
What are you currently reading?
What did you recently finish reading?
What do you think you'll read next?
---
What are you currently reading?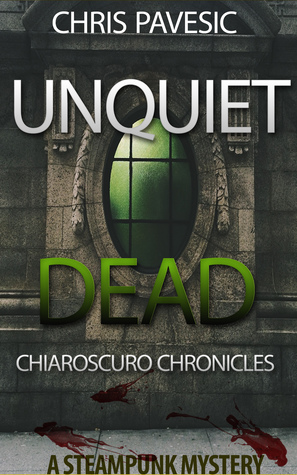 In Chiaroscuro it's important to keep the faith.
When the Temples north of Chiaroscuro are burned and followers of the Sun Goddess are murdered, Catherine, a bard of the Ealdoth Temple, sets out to find those responsible and to bring them to justice. With only the help of a traveling group of minstrels and a retired fae investigator, Catherine must solve the mystery before more people are killed.
So saddle up your clockwork mount, buckle on your electro-dagger, and join Catherine as she finds herself pitted against members of her own Temple, rogue members of the Seelie Court, and a seemingly unstoppable army of undead.
---
What did you recently finish reading?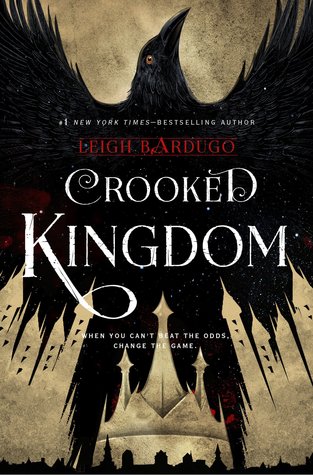 When you can't beat the odds, change the game.
Kaz Brekker and his crew have just pulled off a heist so daring even they didn't think they'd survive. But instead of divvying up a fat reward, they're right back to fighting for their lives. Double-crossed and badly weakened, the crew is low on resources, allies, and hope. As powerful forces from around the world descend on Ketterdam to root out the secrets of the dangerous drug known as jurda parem, old rivals and new enemies emerge to challenge Kaz's cunning and test the team's fragile loyalties. A war will be waged on the city's dark and twisting streets―a battle for revenge and redemption that will decide the fate of the Grisha world.
---
What do you think you'll read next?
From Kiera Cass, #1 New York Times bestselling author of the Selection series, comes a captivating stand-alone fantasy romance.
Kahlen is a Siren, bound to serve the Ocean by luring humans to watery graves with her voice, which is deadly to any human who hears it. Akinli is human—a kind, handsome boy who's everything Kahlen ever dreamed of. Falling in love puts them both in danger . . . but Kahlen can't bear to stay away. Will she risk everything to follow her heart?
---
What are your 3 W's? 
Let me know in the comments.