Good morning!  Welcome to WWW Wednesday! This meme is hosted by Sam @ Taking On A World of Words.  If you would like to participate, just answer the three questions below.  Then if you have a chance, visit his blog and leave a comment with a link to your WWW.
The Three Ws are:
What are you currently reading?
What did you recently finish reading?
What do you think you'll read next?
---
What are you currently reading?
Verity Long is overdue for a little R&R (rest and romance) with her boyfriend Ellis, and a vintage train trip through the Tennessee mountains seems like just the ticket. The Sugarland Express carries history and nostalgia in every compartment, and Verity is determined to enjoy it—without ghostly interference. But the ghosts have other plans…
On a dark, desolate night nearly a century ago, the train was stranded in the mountains and a young woman was found stabbed to death in her locked compartment. The murder was never solved, and a ghostly Belgian detective is still pursuing the case from the grave.
To Verity's dismay, all of the ghostly suspects are back. And when history repeats itself and a new murder mirrors the old, it's up to Verity and her friends to discover which of the passengers—dead or alive—could be behind the murders before the killer strikes again.
---
What did you recently finish reading?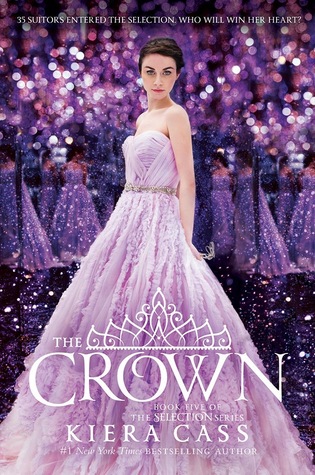 When Eadlyn became the first princess of Illéa to hold her own Selection, she didn't think she would fall in love with any of her thirty-five suitors. She spent the first few weeks of the competition counting down the days until she could send them all home. But as events at the palace force Eadlyn even further into the spotlight, she realizes that she might not be content remaining alone.
Eadlyn still isn't sure she'll find the fairytale ending her parents did twenty years ago. But sometimes the heart has a way of surprising you…and soon Eadlyn must make a choice that feels more impossible—and more important—than she ever imagined.
---
What do you think you'll read next?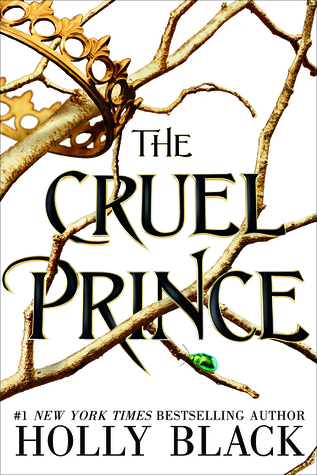 Jude was seven when her parents were murdered and she and her two sisters were stolen away to live in the treacherous High Court of Faerie. Ten years later, Jude wants nothing more than to belong there, despite her mortality. But many of the fey despise humans. Especially Prince Cardan, the youngest and wickedest son of the High King.
To win a place at the Court, she must defy him–and face the consequences.
As Jude becomes more deeply embroiled in palace intrigues and deceptions, she discovers her own capacity for trickery and bloodshed. But as betrayal threatens to drown the Courts of Faerie in violence, Jude will need to risk her life in a dangerous alliance to save her sisters, and Faerie itself.
---
What are your 3 W's? 
Let me know in the comments.