Welcome to WWW Wednesday! This meme is hosted by Sam @ Taking On A World of Words.  If you would like to participate, just answer the three questions below.  Then if you have a chance, visit his blog and leave a comment with a link to your WWW.
The Three Ws are:
What are you currently reading?
What did you recently finish reading?
What do you think you'll read next?
---
What are you currently reading?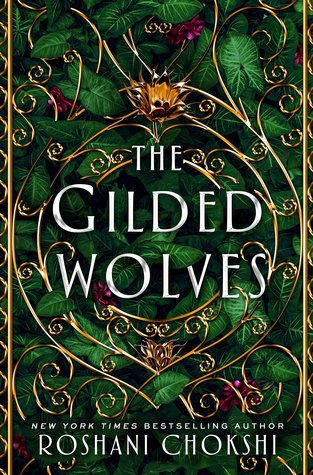 Set in a darkly glamorous world The Gilded Wolves is full of mystery, decadence and dangerous but thrilling adventure.
Paris, 1889: The world is on the cusp of industry and power, and the Exposition Universelle has breathed new life into the streets and dredged up ancient secrets. In this city, no one keeps tabs on secrets better than treasure-hunter and wealthy hotelier, Séverin Montagnet-Alarie. But when the all-powerful society, the Order of Babel, seeks him out for help, Séverin is offered a treasure that he never imagined: his true inheritance. To find the ancient artifact the Order seeks, Séverin will need help from a band of experts:
An engineer with a debt to pay. A historian who can't yet go home. A dancer with a sinister past. And a brother in all but blood, who might care too much.
Together, they'll have to use their wits and knowledge to hunt the artifact through the dark and glittering heart of Paris. What they find might change the world, but only if they can stay alive.
---
What did you recently finish reading?
The world of ogres is endangered and their secrets could disappear with them. This diary unveils the many mysteries of their monstrous life: the famous fight clubs, the belching and spitting classes, never changing underwear—ever. A book that will shift your perception of ogres forever!
"Dear Diary,
the end is near.
Ogres are not what they used to be
The world is changing, I fear."
---
What do you think you'll read next?
Obsessive-compulsive school mum, Skye, is a lonely elite spy, who is running from her past whilst trying to protect the future of her child. She tries hard to fit in with the other parents at her son's new school, but the only person who accepts her unconventional way of life is new mother, Thea.
Thea is feeling harassed by her sister and bored with her life, but she suspects that there is something strange about the new school mum, Skye. Thea has secrets of her own and, although the two become unlikely friends, she hesitates to tell Skye about the father of her own child.
Zack's new business is growing faster than he could have dreamed but, suddenly, he finds himself the owner of a crumbling estate on the edge of a pretty village, and a single parent to a very demanding child. Could he make a go of things and give his daughter the life she deserved?
When three lives collide, it appears that only one of them is who they seem to be, and you never know who the person next to you in the school playground really is.
---
What do you think? 
Have you read any of these?
Let me know in the comments.
Be sure to come back August 1st for details on the 1st ever Plot Monster Writing Contest!