Good morning monsters! Welcome to the third installment of Plot Monster's weekly author spotlight. Today author Georgia Carter Mathers is visiting with us.
Welcome Georgia!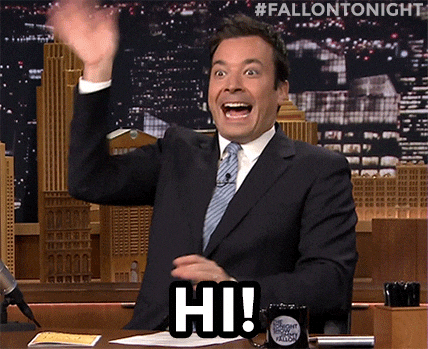 And now, jumping right in…
---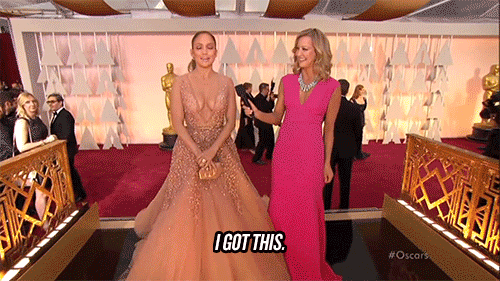 What inspired you to be an author?
I won a writing award when I was in primary school.
What genre do you write?
Trelloran Seduction is a genre mashup, so it crosses horror, paranormal, romance, science fiction and fantasy genres.
What is your current project?
I am working on a straight paranormal romance called 'The Coven'.
What were you like as a child? Did you like to write then?
Very quiet and withdrawn. Yes, I wrote as a child.
What is your favorite book? Why?
Favorite book? In which genre?
I love magical realism–Loved Beloved (Toni Morrison)
Paranormal Romance: I recently read Keystone (Dannika Dark).
What is your favorite book that you have written? Why?
So far, 'The Coven' is my favorite, but I think that is only because I'm focusing on it at the moment. I love to explore genres that I have not previously written. 'The Coven' engages in humor. Writing humor well is harder than it looks.
Do you ever use a pseudonym? Why or why not?
Yes, I use a pseudonym for two reasons. I'm a shy person, and I want to protect my privacy and that of my family.
Do you have a writing routine?
Yes, I write in the afternoons.
How do you decide on character names and plots?
I usually give them a name and as the story progresses I may change it to suit the character. I decide on plot before I start, but then that may change as I write the story. Sometimes, I decide on plots and characters in response to stimuli as happened with Trelloran Seduction, and sometimes I decide I want to write a particular type of story.
Are you a full-time author or do you have a day job?
I write mostly, but sometimes I need to work casually, and I take in editing.
What is your latest book and what was the inspiration for it?
The latest is Trelloran Seduction. It was inspired by an image I received in the moment between sleep and wakefulness.
Do you have any advice for aspiring authors?
Use your common sense. Write the best book you can. Invest in yourself and your career. Take yourself seriously, even if everyone else around you thinks writing isn't worth your time and energy. Run your own race and never compare yourself to another writer. All that is very general, but these are the principles I live by as a writer.
---
Georgia is a busy writer, editor, mom, and wife. She studies publishing, writing, and everything in between. Altogether, she holds an Associate Degree in Creative Writing from Southern Cross University, a Bachelor of Arts in Psychology from the University of New England, and a Graduate Certificate in Publishing at Sydney University. She is the author of Trelloran Seduction and The Devil Inside.
---
Website:  https://georgiacartermathers.com/
Facebook: https://www.facebook.com/georgiasparanormalromance/
Twitter: https://twitter.com/RomanceGeorgiaC
Goodreads: https://www.goodreads.com/author/show/15184847.Georgia_Carter_Mathers
Attention Book Bloggers:
If you are interested in interviewing Georgia or reading either of her books (in exchange for an honest review), you may contact her at romancegeorgiac@gmail.com.
---
(Look at that cover. Isn't it gorgeous? -Plot Monster)
This Shifter Is No Princess.
Yet, Kait is the rightful heir to Trellora's throne. She couldn't give a damn about the sister planet, Volen. But she'll do what is necessary to take back what has always been hers.
She'll punish her father, who must have known she was being relentlessly raped on Trellora.
She'll even make alliances with the Volenese rebels. And well, damn, Pietah Tilm delivers spikes of sensation she doesn't know how to handle.
He's everything she needs and everything she's not ready for. What could a rebel give a princess? More than she was betting on.
Be ready for angst. Be ready for fight scenes. Be ready for love scenes that will grab at your heart strings as both Pietah and Kait face their demons.
---
To summarize, Trelloran Seduction is about two fighters trying to live in a brutal world. Neither of them considers that romance could ever happen to them, until it actually does. Then both of them have to put aside the trauma that they've experienced.
Although the book is complete fantasy, aspects of the book maintain parallels with real world culture, such as our need to consume at any cost, and some aspects of the book uses the paranormal to comment on the fear that women's ability to reproduce may be commandeered one day. But at the heart of the story, there is always hope, and the happy-ever-after triumphs in a bleak world. This is the first book in the series. The second book, The Miana Prophecy, will be published next year.
---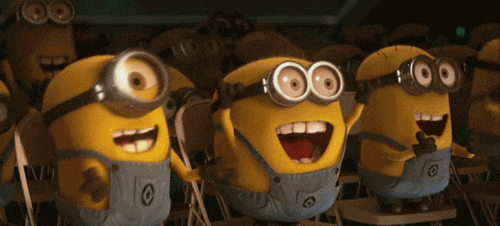 "Trelloran Seduction is a unique and enthralling dystopian offering from debut author Georgia Carter Mathers."
"Georgia Carter Maters has written about a new storyline and plot I've never read before."
"This is the first time I have read a book by this author it was an interesting read will definitely be buying more books by this author."
Terrena Kaye Clarke, Amazon
---
Amazon: https://www.amazon.com/Trelloran-Seduction-Goddess-Georgia-Mathers/dp/0994580371
Itunes: https://itunes.apple.com/us/book/trelloran-seduction/id1207490817?mt=11
Direct from author: https://georgiacartermathers.com/shop/books/trelloran-seduction/
Do these books spark your interest?
Let us know in the comments.