Good Morning monster readers! I know it's been a while since I've posted. I've been busy with our recent move and writing and getting ready for the release of Dark Visions. I am so excited about this book! There is a little bit of something for everyone and I hope you enjoy it if you have the opportunity to read it.
And now on to the good stuff…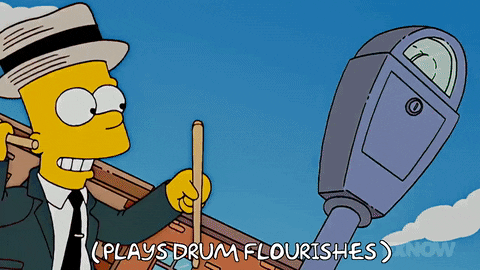 ---
From the creators of the #1 bestseller The Box Under The Bed horror anthology comes Dark Visions, 34 horror stories from 27 authors.
Tag along on a con man's New Orleans vacation where he gets more than he bargained for from a mysterious voodoo shop. A collection of family photos reveals an eerie secret about a beloved grandmother's true nature. A child's horrifying memories haunt her into adulthood. A new camp counselor learns that the camp has secrets she might not live to reveal.
Edited and compiled by Amazon bestselling author Dan Alatorre, this anthology of horror brings together the minds and pens of more than two dozen amazing authors.
Dark Visions will take you into the realm of the eerie and macabre, with thrills and chills from:
bestselling author Dan Alatorre (The Navigators)
bestselling author Jenifer Ruff (Everett)
bestselling author Allison Maruska (The Fourth Descendant)
bestselling author J. A. Allen,
award-winning author Adele Marie Park
award-winning author MD Walker
award-winning author Juliet Nubel
award-winning author Dabney Farmer
ward-winning author Sharon E. Cathcart
award-winning author Heather Kindt
award-winning author Bonnie Lyons
award-winning author Sharon Connell
award-winning author Geoff LePard
award-winning author Anne Marie Andrus
award-winning author Christine Valentor
award-winning author BA Helberg
Ernesto San Giacomo
award-winning author Alana Turner
Nick Vossen
award-winning author Robbie Cheadle
Betty Valentine
award-winning author Frank Parker,
award-winning author Bonnie Lyons
award-winning author Lori Micken
Chuck Jackson
Ellen Best
Victoria Clapton
Perfect for Halloween or any time, these stories will make you think twice before spending the night alone, planting a tree in your garden, or even visiting your mother.
Consider yourselves warned.
NOTE: American and British spelling inside.
Of the 34 stories contained in this anthology, almost all are not part of any larger work. Many of these stories are from new authors being published for first time, and this is their sole published work.
---

---
Now Comes Death
part one
by Dan Alatorre
A somber conversation had
Two brothers from the hospice bed.
Traveled far to see young Blane,
A chance that would not come again.
Just thirty years was this grown child
But older, much, from cancer's trials
And in this brother's eyes did see
The arc of life soon to complete.
We talked of pleasant stories past
And as my brother breathed his last
A favor, holding hands, I asked;
And one which he agreed would pass.
"Always protected me," he said
As tears fell on the hospice bed.
"No one protects me now from this."
The journey, all alone, was his.
The favor asked, agreed, and done,
My brother, with the setting sun,
Did go ahead to that which waits
To tell me what's past Heaven's gate.
No more for me to do but leave
And in my solitude, to grieve.
And so I left that cold, hard place
A dark hotel room now to face.
As sleep upon me later came
The night now dark, began the rain
A rustling to my ear did make
To pull me from my restless state.
Outside my room and through the glass
A hooded shadow figure passed
Awaiting me in dark and gloom.
I rose to cross my hotel room.
And solemn was the face inside,
A glimpse the black cloak did not hide,
Three globes did he hold out to me
– To gaze upon my destiny?
A face of peacefulness and pain,
No message could I ascertain,
Just holding out a crystal ball
For me to gaze upon it all.
Past, present, future? Who could tell?
Or hope and fear? The depths of hell?
And so I gazed upon the ball
And saw a glimmer in its walls.
The stories that the globes did say
Were mysteries to come my way
And if mistakes the tales contain
I did my best to ascertain.
And once this information gained
The figure disappeared again.
The shadow and the crystal balls
As if they'd never been at all.
A promise kept? Or lies for show?
The crystal told me in its glow.
"Beyond is but for Death to know."
---
---

Dan Alatorre
is the author of numerous best sellers, blogger… and father to a hilarious and precocious daughter, "Savvy" of the bestselling book series Savvy Stories. His novels, short stories, illustrated children's books and cookbooks have been translated into 12 different languages and are enjoyed around the world.
Dan and his family live in the Tampa Bay area of Florida. (If it's Friday, he's making pizza, including making the dough and sauce from scratch. Who does that?)
Check out Dan's Amazon page HERE and see all his books that are currently for sale!
---
---
---
---
Tour Schedule
All Hallow's Eve Dead Man's Party 10/31/18
---
Be sure to check out the other blog stops.
Then come back tomorrow for a special author interview with Alana Turner. Not only did she win the First Ever Plot Monster Writing Contest but she is a contributing author for Dark Visions.