Goodreads Monday is hosted by Lauren's Page Turners. All you have to do is show off a book from your TBR that you're looking forward to reading.
My TBR is always growing! Can't wait to share some of the books on my list and feel free to share yours with me.
Goodreads Monday #1: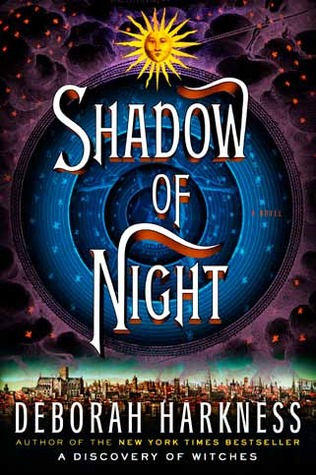 Published: 2012
Picking up from A Discovery of Witches' cliffhanger ending, Shadow of Night takes Diana and Matthew on a trip through time to Elizabethan London, where they are plunged into a world of spies, magic, and a coterie of Matthew's old friends, the School of Night. As the search for Ashmole 782 deepens and Diana seeks out a witch to tutor her in magic, the net of Matthew's past tightens around them, and they embark on a very different—and vastly more dangerous—journey.
---
What do you think?
Have you read this book?
Would you read this book?
---