Good morning!  Welcome to WWW Wednesday! This meme is hosted by Sam @ Taking On A World of Words.  Just answer the three questions below and if you have a chance, visit his blog and leave a comment with a link to your WWW.
The Three Ws are:
What are you currently reading?
What did you recently finish reading?
What do you think you'll read next?
---
What are you currently reading?
From beloved award-winning actor, Neil Patrick Harris, comes the magical first book in a new series with plenty of tricks up its sleeve.
When street magician Carter runs away, he never expects to find friends and magic in a sleepy New England town. But like any good trick, things change instantly as greedy B.B. Bosso and his crew of crooked carnies arrive to steal anything and everything they can get their sticky fingers on.
After a fateful encounter with the local purveyor of illusion, Dante Vernon, Carter teams up with five other like-minded kids. Together, using both teamwork and magic, they'll set out to save the town of Mineral Wells from Bosso's villainous clutches. These six Magic Misfits will soon discover adventure, friendship, and their own self-worth in this delightful new series.
---
What did you recently finish reading?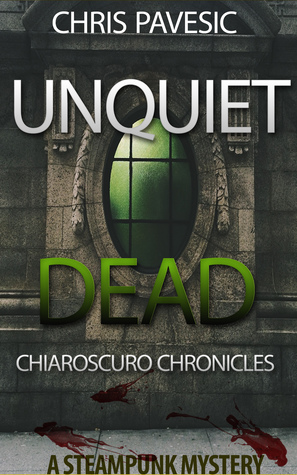 In Chiaroscuro it's important to keep the faith.
When the Temples north of Chiaroscuro are burned and followers of the Sun Goddess are murdered, Catherine, a bard of the Ealdoth Temple, sets out to find those responsible and to bring them to justice. With only the help of a traveling group of minstrels and a retired fae investigator, Catherine must solve the mystery before more people are killed.
So saddle up your clockwork mount, buckle on your electro-dagger, and join Catherine as she finds herself pitted against members of her own Temple, rogue members of the Seelie Court, and a seemingly unstoppable army of undead.
---
What do you think you'll read next?
A glamorous cruise on a luxurious ocean liner turns deadly in the latest mystery from "Queen of Suspense" and #1 New York Times bestselling author Mary Higgins Clark.
Fleeing a disastrous and humiliating arrest of her husband-to-be on the eve of their wedding, Celia Kilbride, a gems and jewelry expert, hopes to escape from public attention by lecturing on a brand-new cruise ship—the Queen Charlotte.
On board she meets eighty-six-year-old Lady Emily Haywood, "Lady Em," as she is known throughout the world. Immensely wealthy, Lady Em is the owner of a priceless emerald necklace that she intends to leave to the Smithsonian after the cruise.
Three days out to sea Lady Em is found dead—and the necklace is missing. Is it the work of her apparently devoted assistant, Brenda Martin, or her lawyer-executor, Roger Pearson, and his wife, Yvonne, both of whom she had invited to join them on the cruise? Or is it Professor Henry Longworth, an acclaimed Shakespeare scholar who is lecturing on board? Or Alan Davidson, a guest on the ship who is planning to spread his wife's ashes at sea? The list of suspects is large and growing.
Celia, with the help of her new friends Willy and Alvirah Meehan, who are celebrating their forty-fifth wedding anniversary, sets out to find the killer, not realizing that she has put herself in mortal danger before the ship reaches its final destination.
---
What are your 3 W's? 
Let me know in the comments.