Good Evening. I hope you all had a wonderful weekend.  Thank you for stopping by to check out my TBR #14.  As always, let me know if you have read any of these.  I'd love to hear your thoughts!
This is Down the TBR Hole from Lost in a Story and I snagged it from Howling Libraries.
It works like this:
Go to your goodreads to-read shelf.
Order on ascending date added.
Take the first 5 (or 10 if you're feeling adventurous) books
Read the synopses of the books
Decide: keep it or should it go?
Keep track of where you left off so you can pick up there next week!
Current "to-read" shelf:    135 titles
---
Book 1:
Theodosia was six when her country was invaded and her mother, the Fire Queen, was murdered before her eyes. On that day, the Kaiser took Theodosia's family, her land, and her name. Theo was crowned Ash Princess–a title of shame to bear in her new life as a prisoner.
For ten years Theo has been a captive in her own palace. She's endured the relentless abuse and ridicule of the Kaiser and his court. She is powerless, surviving in her new world only by burying the girl she was deep inside.
Then, one night, the Kaiser forces her to do the unthinkable. With blood on her hands and all hope of reclaiming her throne lost, she realizes that surviving is no longer enough. But she does have a weapon: her mind is sharper than any sword. And power isn't always won on the battlefield.
For ten years, the Ash Princess has seen her land pillaged and her people enslaved. That all ends here.
Date added to shelf:  January 10, 2018
The judgement:  Keep.
---
Book 2:
Seventeen-year-old Serendipity "Pity" Jones inherited two things from her mother: a pair of six shooters and perfect aim. She's been offered a life of fame and fortune in Cessation, a glittering city where lawlessness is a way of life. But the price she pays for her freedom may be too great….
In this extraordinary debut from Lyndsay Ely, the West is once again wild after a Second Civil War fractures the U.S. into a broken, dangerous land. Pity's struggle against the dark and twisted underbelly of a corrupt city will haunt you long after the final bullet is shot.
Date added to shelf:  January 10, 2018
The judgement:  Keep.
---
Book 3: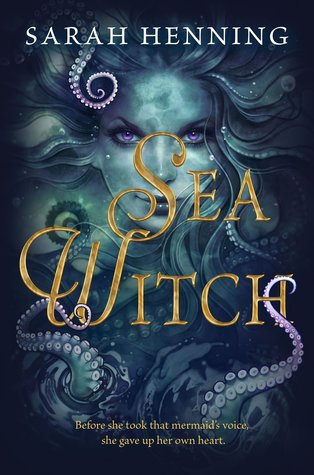 Everyone knows what happens in the end.
A mermaid, a prince, a true love's kiss.
But before that young siren's tale, there were three friends.
One feared, one royal, and one already dead.
~~~~~~~~~~
Ever since her best friend, Anna, drowned, Evie has been an outcast in her small fishing town. A freak. A curse. A witch.
A girl with an uncanny resemblance to Anna appears offshore and, though the girl denies it, Evie is convinced that her best friend actually survived. That her own magic wasn't so powerless after all. And, as the two girls catch the eyes—and hearts—of two charming princes, Evie believes that she might finally have a chance at her own happily ever after.
But her new friend has secrets of her own. She can't stay in Havnestad, or on two legs, unless Evie finds a way to help her. Now Evie will do anything to save her friend's humanity, along with her prince's heart—harnessing the power of her magic, her ocean, and her love until she discovers, too late, the truth of her bargain.
The rise of Hans Christian Andersen's iconic villainess is a heart-wrenching story of friendship, betrayal, and a girl pushed beyond her limits—to become a monster.
Date added to shelf:  January 10, 2018
The judgement:  Keep.
---
Book 4:
" I wonder", said Hermes, "what it would be like if animals had human intelligence."
" I'll wager a year's servitude, answered Apollo, that animals – any animal you like – would be even more unhappy than humans are, if they were given human intelligence."
And so it begins: a bet between the gods Hermes and Apollo leads them to grant human consciousness and language to a group of dogs overnighting at a Toronto vet­erinary clinic. Suddenly capable of more complex thought, the pack is torn between those who resist the new ways of thinking, preferring the old 'dog' ways, and those who embrace the change.
The gods watch from above as the dogs venture into their newly unfamiliar world, as they become divided among themselves, as each struggles with new thoughts and feelings. Wily Benjy moves from home to home, Prince becomes a poet, and Majnoun forges a relationship with a kind couple that stops even the Fates in their tracks.
André Alexis's contemporary take on the apologue offers an utterly compelling and affecting look at the beauty and perils of human consciousness. By turns meditative and devastating, charming and strange, Fifteen Dogs shows you can teach an old genre new tricks.
Date added to shelf:  January 10, 2018
The judgement:  Keep – for now.
---
Book 5: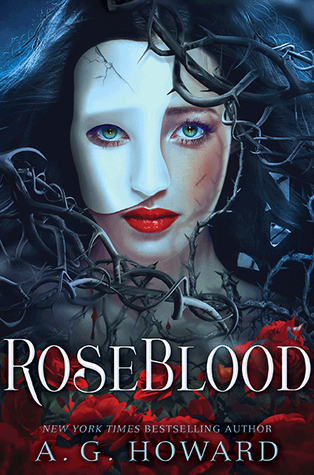 In this modern day spin on Leroux's gothic tale of unrequited love turned to madness, seventeen-year-old Rune Germain has a mysterious affliction linked to her operatic talent, and a horrifying mistake she's trying to hide. Hoping creative direction will help her, Rune's mother sends her to a French arts conservatory for her senior year, located in an opera house rumored to have ties to The Phantom of the Opera.
At RoseBlood, Rune secretly befriends the masked Thorn—an elusive violinist who not only guides her musical transformation through dreams that seem more real than reality itself, but somehow knows who she is behind her own masks. As the two discover an otherworldly connection and a soul-deep romance blossoms, Thorn's dark agenda comes to light and he's forced to make a deadly choice: lead Rune to her destruction, or face the wrath of the phantom who has haunted the opera house for a century, and is the only father he's ever known.
Date added to shelf:  January 10, 2018
The judgement:  Keep – for now.
---
What do you think?
Have you read any of these?
Would you keep them or let them go?