Good morning!  Welcome to WWW Wednesday! This meme is hosted by Sam @ Taking On A World of Words.  If you would like to participate, just answer the three questions below.  Then if you have a chance, visit his blog and leave a comment with a link to your WWW.
The Three Ws are:
What are you currently reading?
What did you recently finish reading?
What do you think you'll read next?
---
What are you currently reading?
When Laurie Moran's husband was brutally murdered, only three-year-old Timmy saw the face of his father's killer. Five years later his piercing blue eyes still haunt Timmy's dreams. Laurie is haunted by more: the killer's threat to her son as he fled the scene: Tell your mother she's next, then it's your turn . .
Now Laurie is dealing with murder again, this time as the producer of a true-crime, cold-case television show. The series will launch with the twenty-year-old unsolved murder of Betsy Powell. Betsy, a socialite, was found suffocated in her bed after a gala celebrating the graduation of her daughter and three friends. The sensational murder was news nationwide. Reopening the case in its lavish setting and with the cooperation of the surviving guests that night, Laurie is sure to have a hit on her hands. But when the estranged friends begin filming, it becomes clear each is hiding secrets . . . small and large.
And a pair of blue eyes is watching events unfold, too . . .
---
What did you recently finish reading?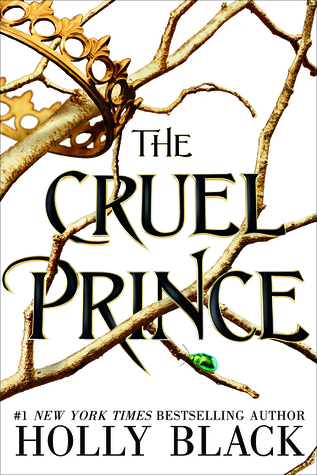 Of course I want to be like them. They're beautiful as blades forged in some divine fire. They will live forever.
And Cardan is even more beautiful than the rest. I hate him more than all the others. I hate him so much that sometimes when I look at him, I can hardly breathe.
Jude was seven when her parents were murdered and she and her two sisters were stolen away to live in the treacherous High Court of Faerie. Ten years later, Jude wants nothing more than to belong there, despite her mortality. But many of the fey despise humans. Especially Prince Cardan, the youngest and wickedest son of the High King.
To win a place at the Court, she must defy him–and face the consequences.
As Jude becomes more deeply embroiled in palace intrigues and deceptions, she discovers her own capacity for trickery and bloodshed. But as betrayal threatens to drown the Courts of Faerie in violence, Jude will need to risk her life in a dangerous alliance to save her sisters, and Faerie itself.
---
What do you think you'll read next?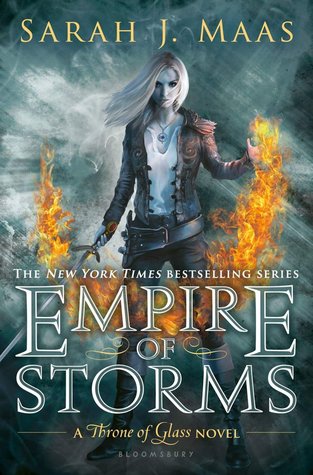 The long path to the throne has only just begun for Aelin Galathynius as war looms on the horizon. Loyalties have been broken and bought, friends have been lost and gained, and those who possess magic find themselves at odds with those who don't.
With her heart sworn to the warrior-prince by her side, and her fealty pledged to the people she is determined to save, Aelin will delve into the depths of her power to protect those she loves. But as monsters emerge from the horrors of the past, and dark forces become poised to claim her world, the only chance for salvation will lie in a desperate quest that may mark the end of everything Aelin holds dear.
In this breathtaking fifth installment of the New York Timesbestselling Throne of Glass series, Aelin will have to choose what—and who—to sacrifice if she's to keep the world of Erilea from breaking apart.
---
What do you think? 
Have you read any of these?
Let me know in the comments.